A female Florida detective has earned herself praise after she was captured on camera grappling with a giant anaconda using her bare hands in terrifying rescue mission.
Detective Emily Shaw from Leon County Sheriff's Office saved life of a 2.7 meter long yellow anaconda, which was found lying by the roadside and risked being run over.
"Emily you are crazy! You are crazy girl!" a man filming the scary episode can be heard saying in the background as Emily grabbed the reptile by its tail and dragged it from the ground.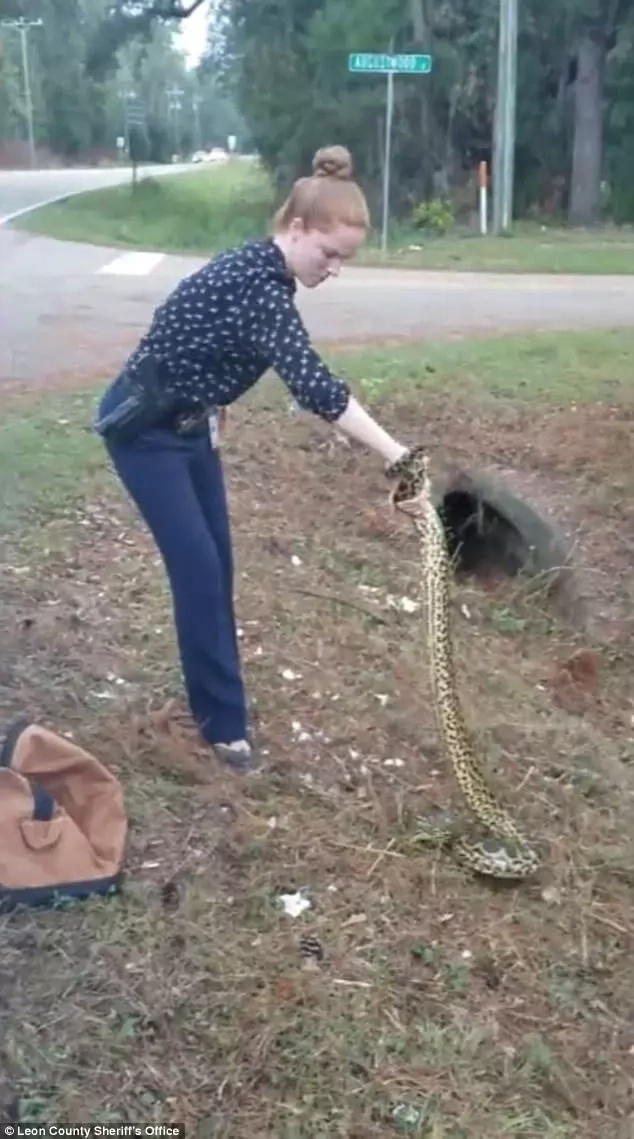 While she is attempting to lift the snake in the air it keeps jabbing at her.Photo:Leon County Sheriff's Office.
In the epic footage, Emily can be seen struggling to put the deadly giant snake inside a bag even as it throws jabs and coils its tail around her hand.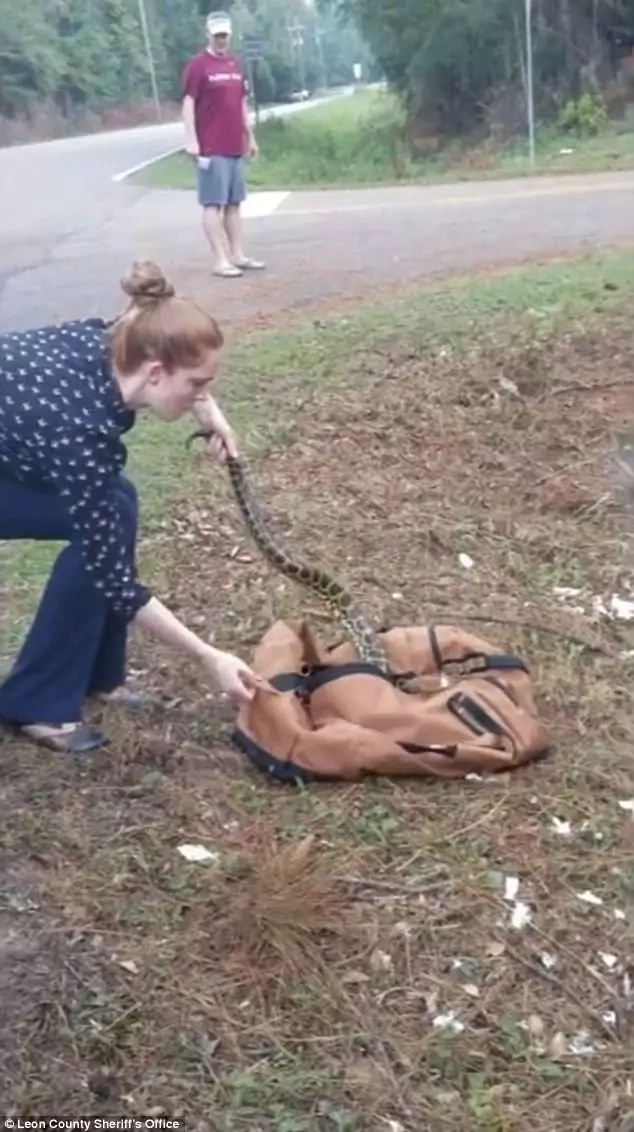 She is pictured here struggling to get the giant anaconda in the brown duffel bag.Photo:Leon County Sheriff's Office.
The brave cop finally managed to put the yellow anaconda, a notorious constrictor, inside bag and can be seen celebrating the daring feat.