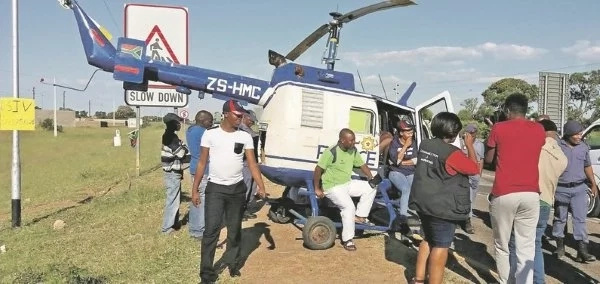 Crowds swarm around Chebanga's creation
Chebanga who is the son of a Zimbabwean carpenter built his helicopter in the backyard of his home in Dilopye village just outside of Hammanskraal in Gauteng.
The young man says he has always had a love of engineering and he used to make extra money rewiring cars and trucks. Chebanga says he wanted to study engineering in his native Zimbabwe but due to the worsening economic situation he was forced to move to South Africa in 2005.
TUKO.co.ke learned from TimesLive.co.za that in South African Chebanga started to build toy cars from scrap metal which he says enabled him to make enough money to survive. He admits that he always had bigger aspirations which led him to start on the helicopter project.
Chebanga's remarkable creation is made out of corrugated iron sheets and other bits of scrap metal. The cockpit features a speedometer and modified telephone which acts as a radio. The entire creation has been painted in SAPS colours and insignia. The artist says he added a blue light and siren to complete the look.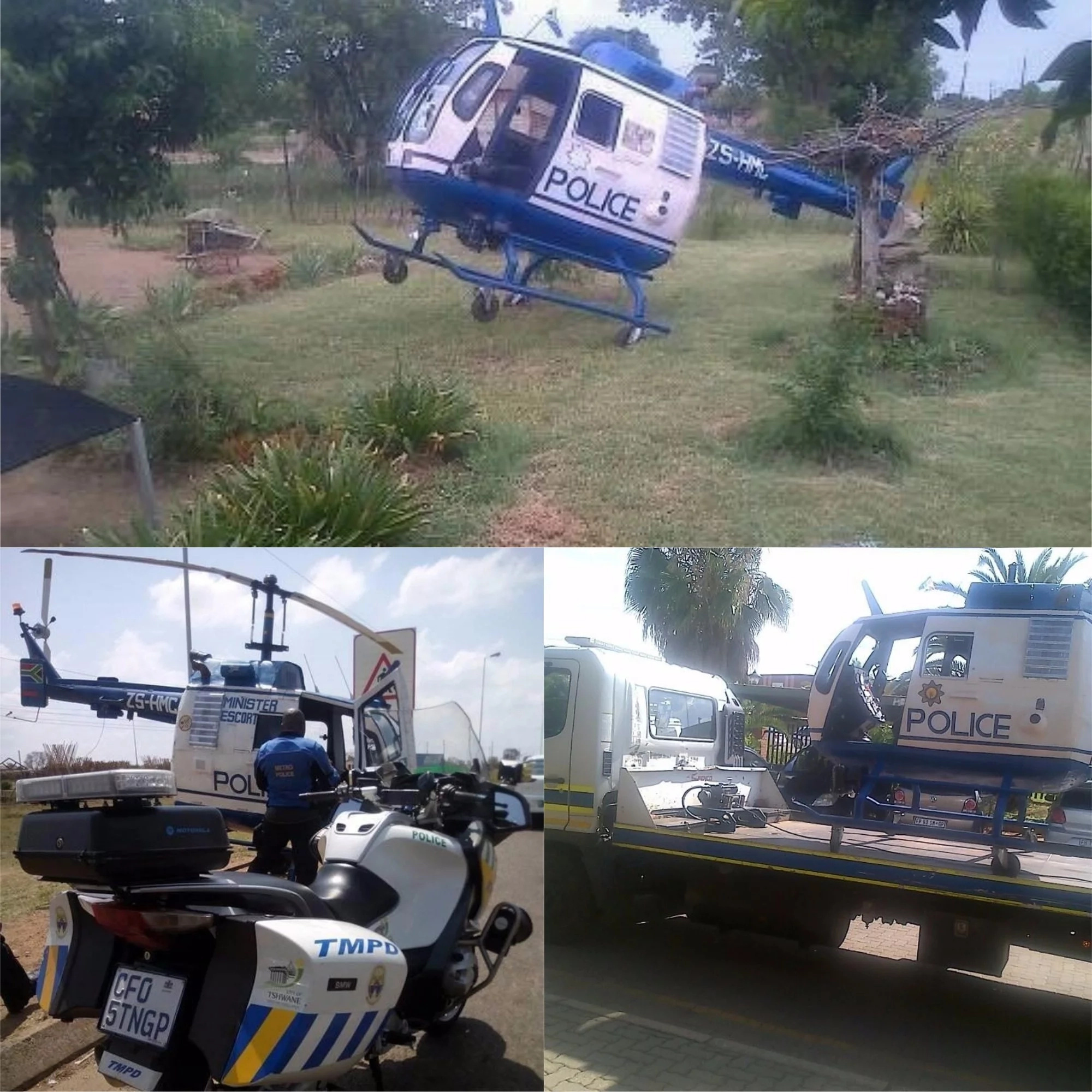 More Images of the replica helicopter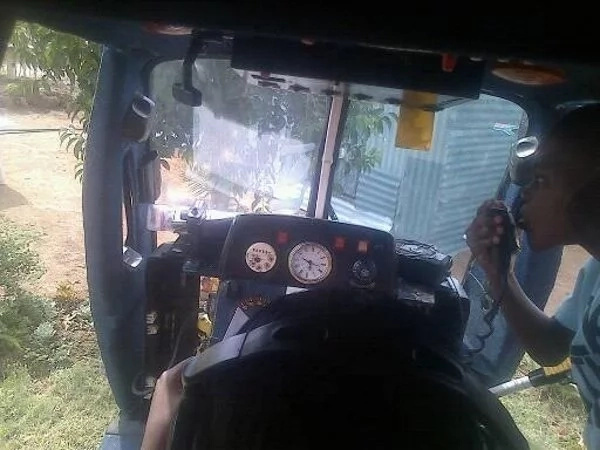 The interior of the replica helicopter
Chebanga says that at the end of every month he tows the helicopter to different parts of the province and puts it on display. He says that he is saving the money this earns him for an engine which will cost about R6000.
Although this version is not airworthy Chebanga says once he has enough money for an engine he will start building a new version which will be capable of flight.