Sexy on-air personality, Moet Abebe while clubbing in New York recently, revealed some personal details on snapchat handle.
And in case you were wondering what she is like in the "sheets", she gives us a little sneak peak....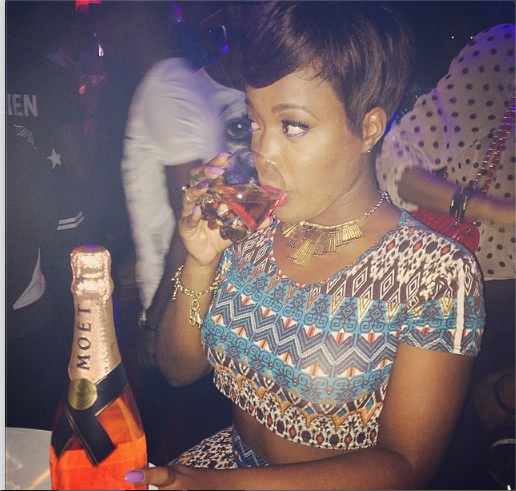 Blame it on the Liquor or Or what?!
Let's know what you think, Drop dem comments below!