A controversial woman Tabitha Kanyungu has resurfaced with another observation concluding that men who get home early are professional cheaters.
The Twitter user is known for her controversial advice to women and men concerning dating and marriage.
In her tweet, Kanyungu said men who arrive home from work by 6pm carrying household shopping like meat, milk and help with house chores and children's homework are cheaters.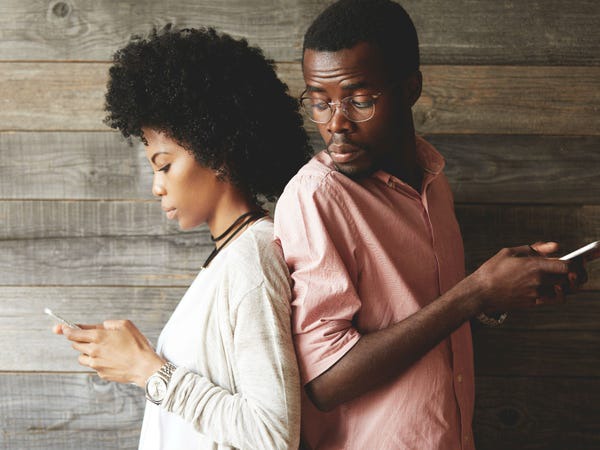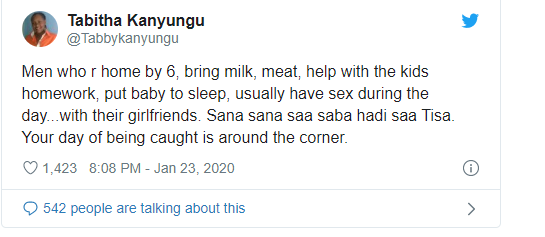 She said such men usually engage in escapades with their side lovers during the day, especially lunch breaks, and only go home early to conceal their underhand dealings.
She said such men are notorious for secret affairs that hit the climax between 1pm and 3pm during weekdays. Kanyungu also warned these type of men saying their scheme was known and their days were numbered.
The woman was praised while others blamed her of sidelining the boy child.
Majority of the comments came from men who confirmed her theory while others differed with her.