The General Overseer of the Redeemed Christian Church of God, Pastor E. Adeboye has narrated his encounter with angels of God, where he saw a vision of himself naked and covered with all kinds of rubbish like someone who was brought out of a sewage system.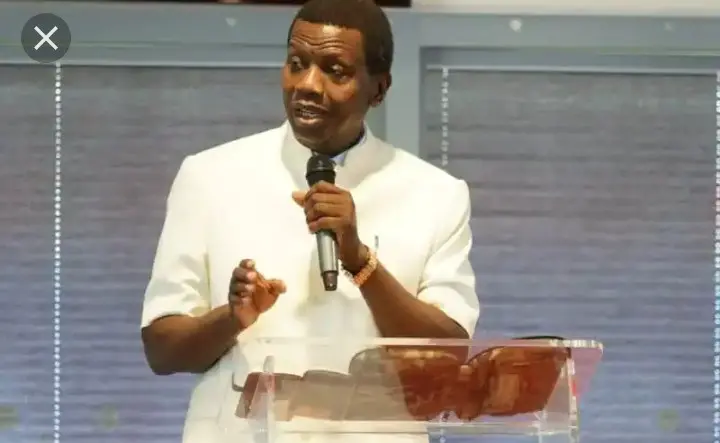 "It was like I was rooted to a spot. When I turned to the right, the angels moved back; when I turned to the left, they moved back. And I saw someone far away on the throne. Nobody said a word. All of a sudden, it occurred to me to take a look at myself. And I saw myself naked, covered with all kinds of rubbish as if you have just pulled out someone from the sewage system", he narrated.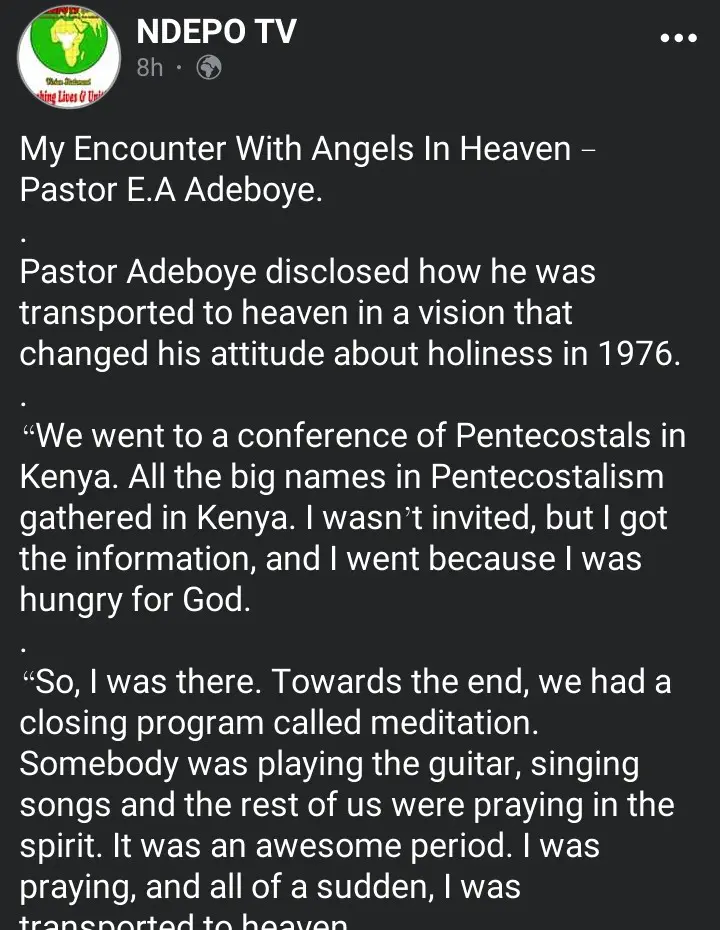 He had the encounter when he was praying and meditating at a Pentecostal conference in Kenya. He said that the angels were many and that he lacks words to describe them. He concluded by affirming that he later understood why the angels moved away. He told God he would not return to him dirty. NDEPO TV reports that Pastor Adeboye shared this story in one of his testimonies.
REFERENCE: NDEPO TV Facebook