The presidential candidate of the APC, Bola Ahmed Tinubu had a town hall meeting with organized Labour and civil society groups in Abuja on Monday. During the meeting, Tinubu spoke about his plans regarding the nation, his candidacy, and what he'll do if elected as president.
However, a clip from the meeting has stirred dozens of mixed reactions as it made rounds on social media.
In the clip, Tinubu could be seen speaking on the issue of the ASUU strike. As you could recall, the recent ASUU strike lasted over eight months which heavily affected students of public universities and in turn extend the period of their course.
Tinubu while speaking in this regard promises to put a permanent end to the ASUU strike. However, he also said that students would spend four years in university to get a job of four years and seven years in university for a job of seven years.
He said;
"No more ASUU strike, four years course for four years job, seven years for seven years job."
The video has stirred mixed reactions as some people questioned the possibility of seven years course for seven years job and four years course for four years job.
See people's reactions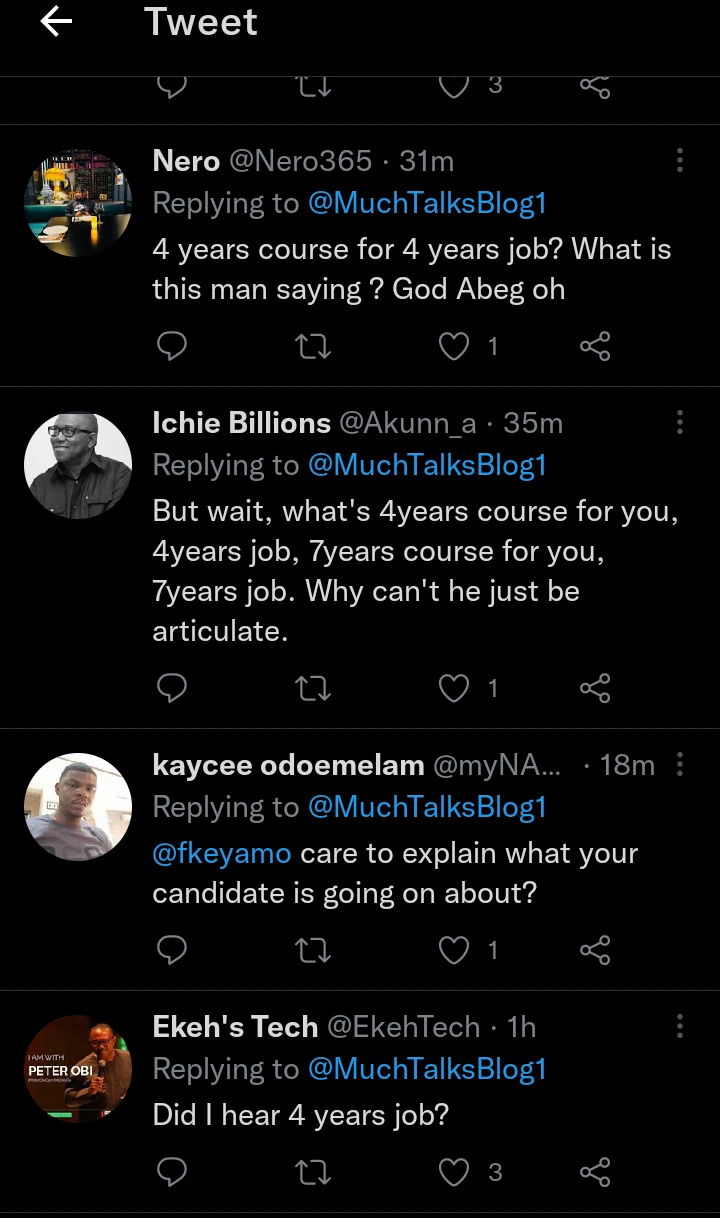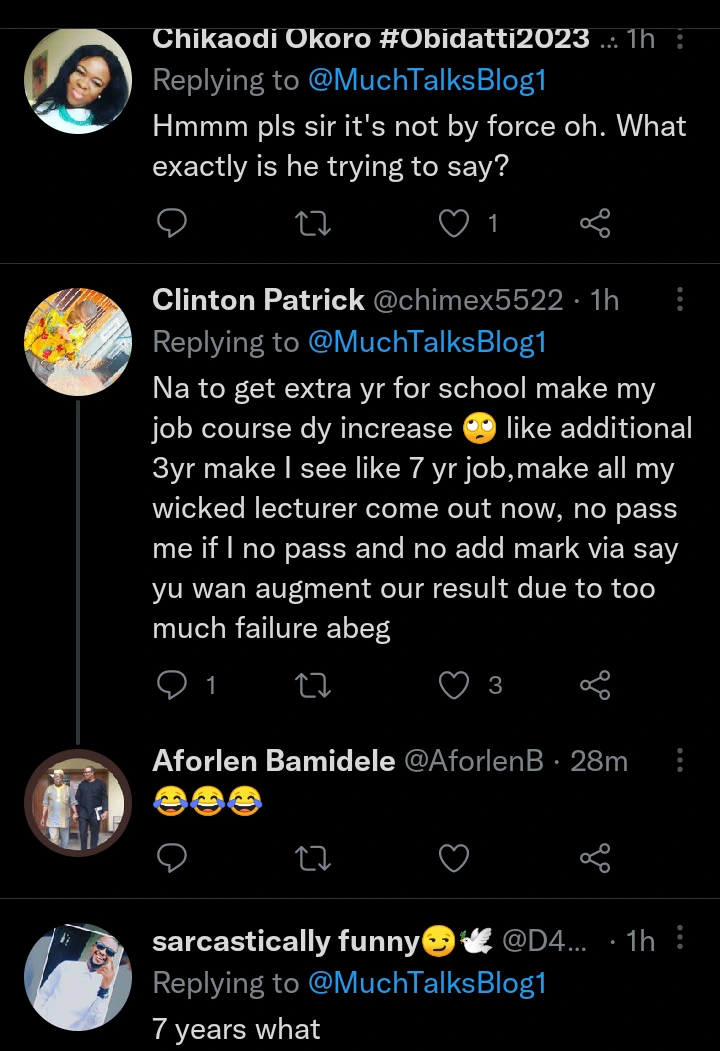 Share your thoughts in the comment section below.