For many hours, there have been different reports on the possibility of Real Madrid Captain Karim Benzema returning to the French national team for the final. According to different reports, Karim Benzema has been permitted by Real Madrid to join his nation for the World Cup final against
Argentina.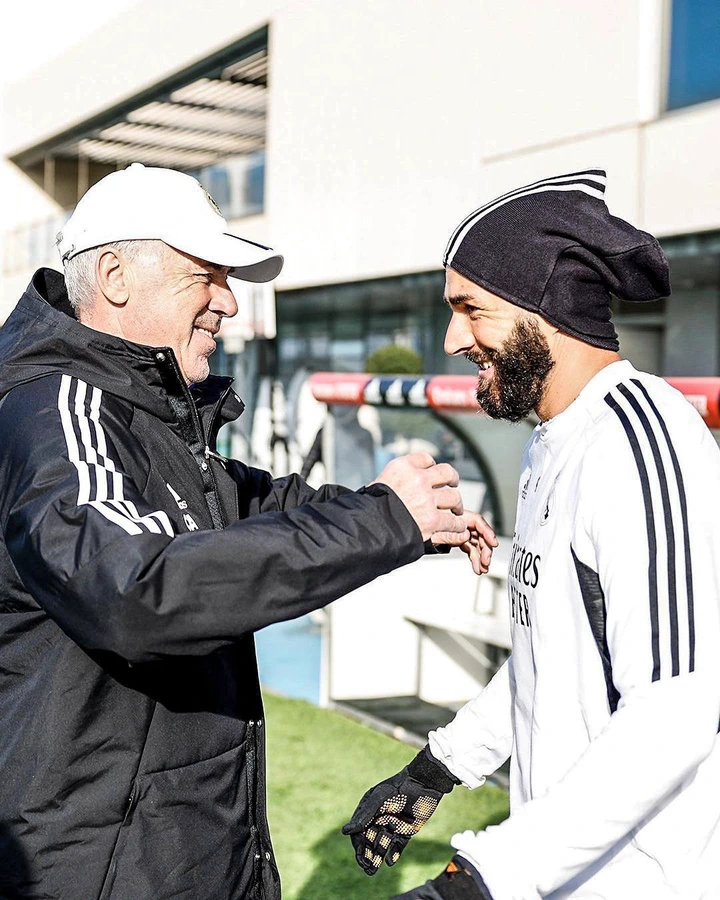 On the other hand, recall that Karim Benzema was ruled out of the tournament after sustaining an injury before the start of the tournament, but no player was called to replace him in the squad. However, France's coach has reacted to the report by saying that he doesn't want to speak on the matter.
Speaking on Karim Benzema's availability for the World Cup final against Argentina in a post-match interview, Didier Deschamps said, "I Really Don't Want To Answer That Question. Please Next Question."
Well, this reply has stirred different reactions as many fans are still uncertain if Karim Benzema would indeed make a return to the French team for the World final.