Friday, 21 July 2017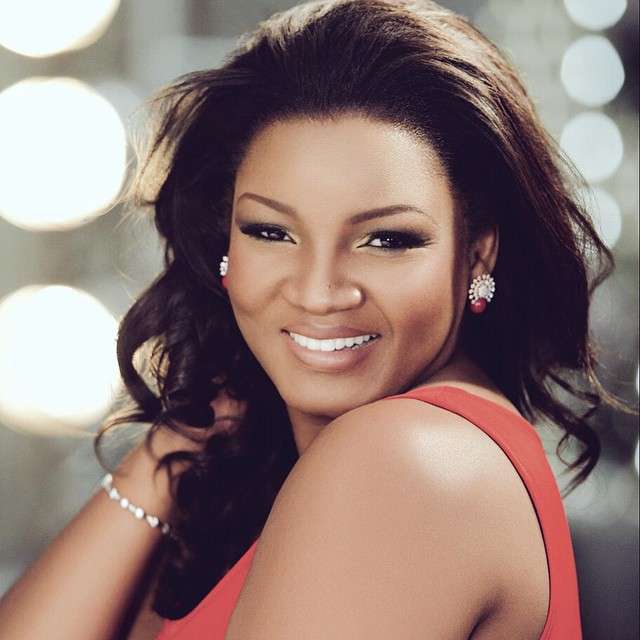 In celebration of Omotola Jalade Ekeinde's return to the big screen, the legendary superstar graced the cover of Glam Africa magazine's latest issue, The Career Edition.

Thursday, 20 July 2017
Social media was on Sunday, June 18 ,2017 ,moved by a story of a Kenyan rogue police officer who went ballistic on his girlfriend following their sudden fall out.
The Administration Police officer who has been identified as Nur Nucho and stationed at Korogocho, is said to have fallen out with his girlfriend Carol a few days ago, a move that left him a bitter man, Tuko.Co.ke reports.
A suicidal woman has survived after plunging 18 storeys down a high-rise building in eastern China, Dailymail reported.
The woman said to be 21-year-old, from Shandong Province, was saved after landing on an air cushion. After the shocking incident, she was taken to the hospital by paramedics and sustained facial injuries.
Nigerian rulling party, All Progressives Congress, APC, has ordered for the immediate arrest of  Peter Okoye of P-square, over alleged disparaging remarks against the current administration.
Rising French singer Barbara Weldens reportedly collapsed and died in the middle of a concert. She was 35.
Nigerian singer Davido just got himself a Diamond Encrusted '30 billion gang' neck piece worth millions. He took to his snap chat account to show off his new customized diamond encrusted necklace.
A lady who had a one night stand with a stranger aleges that she is now pregnant, and she's searching for the guy to come take responsibility.
A Nigerian woman has revealed the secret 'ingredient' she has been swallowing which reportedly made her hips get bigger.
University of Georgia offers many opportunities and activities to support your personal and professional development. We will help you gain the skills, knowledge and experience to become a successful graduate. Gain work experience through our short and long-term placements and consultancy projects with real employers.
Courses Available includes 

English Program of Business Administration (BBA) (Undergraduate) - 4000USD

English Masters Program of Business Administration (MBA) (Graduate) - 4000USD

English Bachelor Program of Engineering (Computer Science, IT) (Undergraduate) - 4000USD

Nursing for International Students (Undergraduate) - 3500USD

English Program of Pharmacy (Undergraduate) - 4000USD

Dental Program in English (Single-Cycle) - 4800USD

English Philology (Undergraduate) - 3000USD

English Program of Medical Education - 5500USD

International Business Law (LL.M)- 4000USD

Business Education - 3000USD

Requirements below
Don't forget that last year, there was this news of someone
 from Kaduna state who had all A1 in the West African secondary school council examination (WASSCE), well another student just broke the record back-to-back
Linda Ikeji's sister, Laura Ikeji-Kanu and hubby Ogbonna Kanu welcomed their awaited baby boy named Ryan today in the US.